This summer has been HOT, HOT, HOT, in more ways than one. It seems like every time we open up an app or the paper, turn on the news, or scroll social media, there are three subjects we are sure to see right away: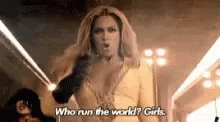 HOT GALS: Women in entertainment are absolutely crushing it this summer, with Greta Gerwig and Margot Robbie getting unending praise for the box-office shattering Barbie movie, and the incredible sales and frenzy surrounding both Beyonce's Renaissance tour and Taylor Swift's Eras tour.
HOT WEATHER: You're not the only one who thinks the heat is unbearable, as we are in the midst of experiencing the hottest summer in history.
HOT FINTECH: Artificial intelligence and fraud prevalence are two topics in fintech that have taken over our daily conversations in the space and even spilled into mainstream media exchanges as well- and the dialogue is spicy.
Hot doesn't always mean good, however. While it has been a phenomenal hot summer for the gals, it's been a terrible one for our sweat glands and the environment (and my poor hydrangeas- RIP). The same goes for our hot fintech topics; there are mixed sides to each in current conversations. Let's explore.
ARTIFICIAL INTELLIGENCE
We've come a long way and have evolved in our thinking about AI from the tired tropes of The Matrix and Terminator movies. AI has everyday use cases and is nothing to fear. In fact, many may not even realize that some of the tech features they are using are powered by artificial intelligence, like rideshare apps, spam filters, e-commerce recommendations, and Google Maps. Even your Roomba vacuum uses AI features to scan the size of the room it is cleaning.
As we become more comfortable using AI in our daily lives, the idea of using it in business interactions and integrations also becomes more digestible for businesses and clients alike. AI can take time-consuming and tedious manual tasks and automate them, freeing up bandwidth for the employee to focus on higher-value tasks. Functions such as data entry and sorting, analysis of statistics, trend spotting, demand predictions, and even payroll can all be completed via AI instead of by hand. Additionally, using AI to complete these monotonous tasks ensures there is no chance of human error- a win-win!
While some may worry that utilizing AI can take away from the customer experience, it is actually helping to make customer relationships even more personal. By using AI to remove mundane tasks from employees' plates, that individual now has more time to serve their client at a personal level, and can customize experiences to their client using the knowledge gained from the AI integration. Using AI to track patterns of behavior, actions, and business focus allows for personalization of the experience and can allow the company to demonstrate their knowledge of the client's needs. In the famed words of timeless hot gal Paris Hilton: "That's hot".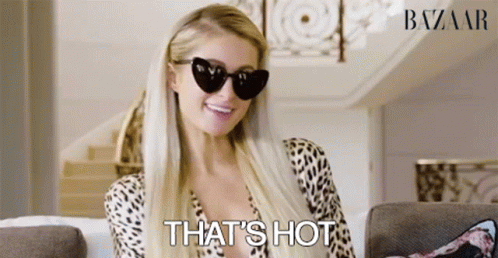 FRAUD
Fraud is running rampant in several different forms right now, and consumers need to know what dangers are out there, and then in turn, how to protect themselves from those dangers. The more prevalent a problem becomes, the more it gets discussed, which is why fraud is one of the hottest topics across fintech and the mainstream media this summer.
Our other hot fintech topic of the summer is tied up in some of these newest fraud schemes, as one of the newest scams plaguing consumers is AI voice cloning fraud. This type of social engineering scam, which is a scheme that uses manipulation to gain unauthorized access to sensitive information or deceive someone into performing specific actions, looks to exploit family members into believing a loved one is in a vulnerable position and convince them to send money to "help" that loved one. Fraudsters only need access to seconds of an individual's voice to be able to clone it and can use that voice clone to make their victim believe anything they want that voice to claim.
Another popular scam is payment app fraud, with scammers finding several different ways to take advantage of these apps' lack of protection and refund policies, as well as the convenience they offer consumers. These fraud opportunities vary from straight-up account break-ins, "accidental" overpayment using stolen credit cards and then requesting the money back, promises of cash flipping but with no returns, email phishing scams seeking account information, and even pet deposit scams, where someone looking for a furry friend sends a deposit to a scammer that does not actually have a pet for them.
The hot gals of the summer are even being affected by fraud schemes, specifically concert ticket fraud. Live event ticket scams rocketed up in the past year across the globe, with research from Lloyds Banking Group in the UK showing that ticket fraud grew a shocking 529% from 2022 to 2023. Earlier this year, the Better Business Bureau issued a warning for consumers looking to purchase tickets to Beyonce's Renaissance tour just as they went on sale, as some who are desperate for tickets may not be looking at reputable sources for them. The same has been the case with Taylor Swift's Eras tour, with widespread fraud being reported from individuals purchasing through resellers, and one infamous story of one Bay-area woman forking out $1,400 for tickets that did not exist, and going through a huge headache to try and get a refund.
If You Can't Stand the Heat…
The key to keeping up with hot topics is simply that- keep up with them. Be vigilant about lending a keen eye to the trending topics in the news, on social media, and in daily conversations, and always be thinking about how these can affect you- both in the good, and bad, hot ways.